Only health, for health professionals.
We work on all roles related to the dental industry
We provide our clients
Temporary, contract and permanent staff for all areas of the healthcare sector, ranging from private practice, large corporate and government institutions including:
Dentists / Dental Specialists
Dental Hygienists / Oral Health Therapists
Dental Technicians
Dental Assistants
Dental Reception
Medical Administration
Practice / Office Managers
Sales/Marketing Representatives
Customer Service
Training and education
Nursing staff
Case Managers
Find out more
We provide our candidates
A comprehensive overview of the Australian dental and medical landscape. We are able to survey and provide numerous employment opportunities across our wide network of organisations across Australia. We offer effective and consistent team support to our candidates and continually strive to find you your ideal role.
Find out more
Healthcare is our Plan A + B
AB Dental & Medical is a leading niche recruitment agency that devotes its energy, networking and day-to-day focus solely to the dental and healthcare industries. Our team not only has years of specialist recruitment training and experience behind them – Many have worked within the dental and allied health industries.

If you're a client seeking to partner with a value adding recruitment agency, or a candidate seeking to expand your job prospects, you've come to the right place.
At AB Dental & Medical we strive to provide an unparalleled service for our clients and candidates, aiming to gain continued loyalty and satisfaction from both client and candidate.
Did you know?
We work diligently to present you with multiple candidate options, and there's a reason for this. We want you to have the right, long-term employee for your practice.
Here's why.
Entry-level Employees 
between
Mid-level Employees 
upwards of
High-level or Highly Specialised Employees  
Industry Expertise
We focus solely on the dental & medical industries.
Quality Assurance
We are quality assured with ISO9001 accreditation.
Our Candidates
We have a database of over 10,000 candidates.
Employer Network
We service all sectors of the industry and our client database is over 3000 strong.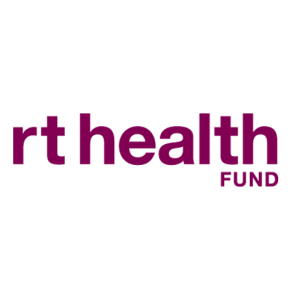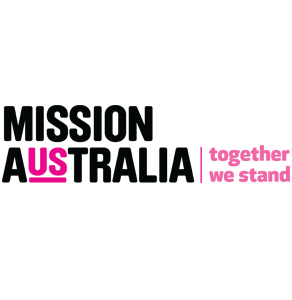 The right recruiter, the right role
If you are seeking to expand your job prospects via an agency with an extensive client network, where here to help you. We work closely with you to understand your role needs and aspirations. It's why we are so good matching our candidates with roles they enjoy long-term.

We have a client database of over 2,500 government, private and public clients and are constantly presenting exciting new roles to our candidates.
It helps to have an experienced professional not only present your case to top employers, but present you the right role at the right time.
Did you know?
Our team is experienced and dedicated, but above all else they excel in getting their clients and candidates the outcome they are looking for.
They are sticklers for detail and whether it is in the labour hire or permanent placements division, they are methodical in their approach to match the right staff to the right workplace.
This is the result of their ability to cultivate excellent relationships with both clients and candidates. They take the time to properly understand their clients and the workings of their business, and work extensively with candidates to understand where they are and where they want to be career-wise.
Everything is considered in their approach including all important workplace culture considerations.
Labour hire – we have an extensive labour hire database able to service your business after you have been left short-staffed at late notice. Our experienced temps enable your appointments to proceed uninterrupted. AB Dental & Medical operates a 7 day per week on-call service to meet your requirements on your schedule, giving you peace of mind that it's business as usual.
Permanent placement – Our staff have commonly held senior roles within the dental industry in their previous career, before adding several years as a recruitment expert to their skillset. They have an extremely well-rounded understanding of your needs, and how important it is to make the right staffing decisions.  The permanent placement team adheres to best practice and have developed streamlined recruitment packages to provide employers the recruitment solution that best meets their needs.
I have worked in the recruitment industry for over 20 years, in that time, primarily in the dental sector. It is my very good fortune that throughout that time I have assembled a genuinely dedicated team that shared my vision.
We wanted to create a niche agency that is the best in Australia, by making a real difference to the people we are entrusted to help. Our clients have worked hard to establish a business built on high standards and continuity for their customers. We have built an extensive candidate network over many years to match the right staff to any culture, so it's business as usual.
This goes both ways, and we do everything we can for our candidates to secure a new role that suits where they are, and where they want to be in their career path.
This takes years of hard work, dedication, and trust and I certainly couldn't do this alone. I am blessed to have highly motivated and caring team that have dedicated their energy to the dental industry. Whether you are in the corporate sector, are a practice owner, practice manager or candidate you can rest assured you have the right people working for your cause.
Another thing that differentiates AB Dental & Medical from its competitors is that I am always available to my clients. Always. I know that it comes to a sudden change in your environment, timing isn't always ideal.
It is this approach that has seen AB Dental & Medical become the preferred supplier to many of the major stakeholders in the industry.
We look forward to hearing from you!
Still not found the answer you're looking for? Then please don't hesitate to drop us a line and then we are sure to be able to provide you with one.